June 1 2012
6
01
/

06
/

June
/

2012
14:43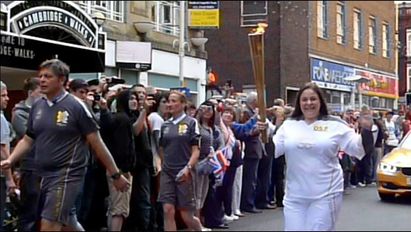 To my amazement today, I found myself actually wanting to get up an hour early and work out a strategy to get into the town centre to film the Olympic Torch passing through. Large crowds were expected, I knew, including a reported 7,000 school children, so I avoided the nearest point to my house, which is King George V 6th Form College, where the cavalcade was set to arrive and the whole commercial sheebang to form up ready to get the torch footborne again.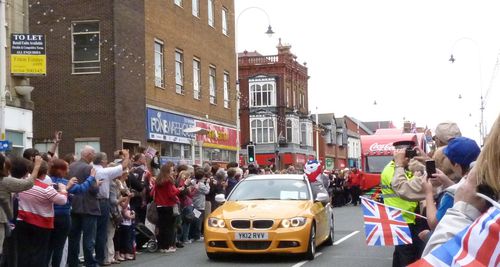 I am mystified as to this weird way of bringing the torch to London - whatever happened to having a relay of proven athletes labouring day and night to get the torch round the country? I sadly suspect that the answer to that question is 'Coca Cola'!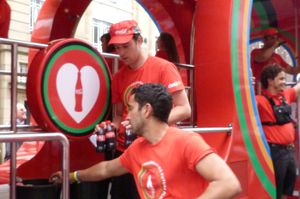 Anyway, near the junction of Eastbank Street and Lord Street, Southport, I took my stance, and my little Panasonic bridge camera got itself a good outing.
I am getting better at setting the camera up appropriately, although until I get varifocals, it's awkward, to say the least. I decided to wang my finger onto the video button any time I thought I might miss a good shot by stopping or starting at the wrong moment. So it was that I took screengrabs of the actual torch.