News, views and information about all things Film School or anything that can be drawn under that umbrella.
Here are some of my blog articles on the topic so far.
I was Feature Writer and Topic Editor of the extensive Film School section at Suite101 until reorganisation in June 2012. I pulled together some useful sets of articles there on animation, issues of genre, approaches to film theory, action adventure movies, gender etc. Some of these articles will reappear at Decoded Arts when I can get some illustrations for them sorted out. Look out also for my themed microguides which will be published as e-books.
My one-time news articles there mostly kept tabs on the New Zealand film industry and the buzz around The Hobbit movies. 'Only Elves Need Apply' is probably my most read article there, but I stopped updating it after the near-riot situations at later auditions. But my movie articles at Digital Journal have done well too.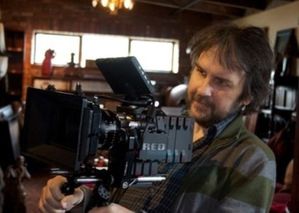 In November 2011 the hot news was that Red Digital, designers and manufacturers of new generation digital cameras for television and movie makers, were holding their December REDucation programme again. Last year's Red Digital education and training event came in the wake of announcements that the legendary Peter Jackson had ordered a batch of Red 3D digital cameras for filming The Hobbit in New Zealand. The classes, of varying length and content, take place pretty much annually around 5 to 9 December at Red Studios, Hollywood, Los Angeles, and cater to industry practitioners who are updating their skills.