June 24 2011
6
24
/

06
/

June
/

2011
12:56
This article suggests how the cost of a New Zealand holiday can be reduced by looking for special offers on travel or hotel costs, or by self drive or self catering options.
Flying to New Zealand
Travel off-peak season, April to August, for reduced costs. Check for special airfares offers to New Zealand by airlines serving its airports. From Australia, good offers are found via the internet for regular airline services by Pacific Blue (Virgin) and by New Zealand's own airways, Air New Zealand. From UK, late booking with airlines running regular schedules to Auckland gains reduced prices.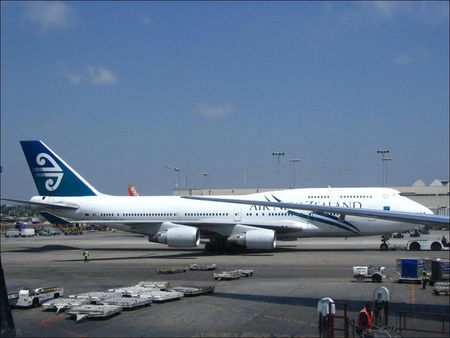 Air New Zealand Boeing 747
Check exchange rates
Be careful to calculate the rate of exchange if paying by UK credit card for flights from and back to Australia, for instance, because the flights one way will be charged in NZ currency and the other in Australian currency. Cheap return flights may be no lower, but they may work better on exchange rates.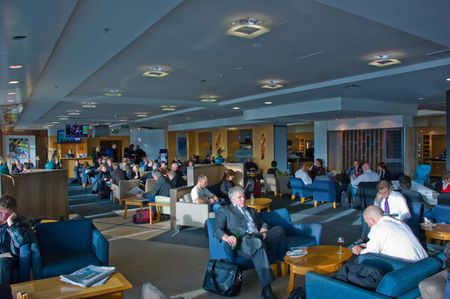 Air New Zealand Koru Club
Airport taxes
Check if airport taxes are included in the fare or whether they have to be paid at the airport, as they do when leaving Wellington.
Discover New Zealand by touring
Discover New Zealand by touring. Tours of New Zealand can be accomplished by hiring a car or by booking a coach tour. One requires the traveller to find their own accommodation, the other provides it pre-booked.
Coach tours
The coach tour comes as a package with all food, hotels and many day trips and attraction admission tickets included in the overall cost. It is only good value if it includes everything the tourist required and they attend all events organised.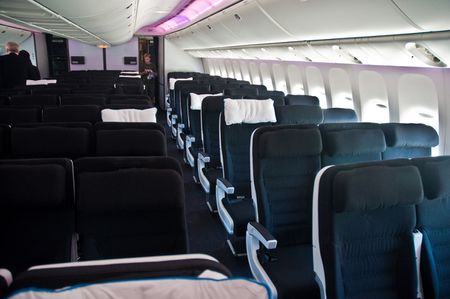 Air New Zealand's 777-300ER Economy Cabin
Car hire self-drive
Hiring a car is a budget holiday option for New Zealand travel, allowing the tourist to choose where to stop and what kind and cost of accommodation to opt for.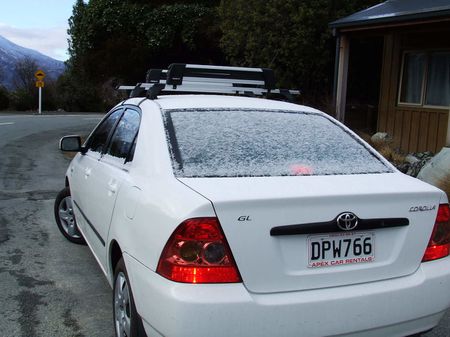 Hire Car leaving Mount Cook
Cheap accommodation in New Zealand
The basics
There are good cheap bed and breakfast stopovers and many hostels for self-drive travellers throughout New Zealand. These are best booked ahead by at least a few days (by phone or internet), but out of season some operate a drop-in policy. Lunch and dinner can be by self catering or careful shopping.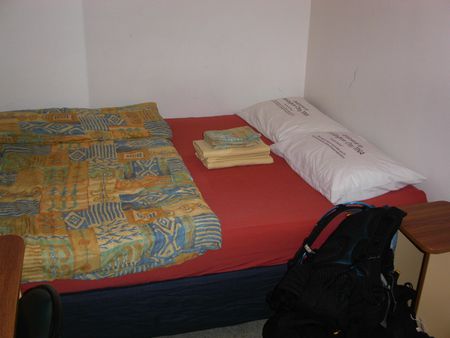 Hostel Room
Avoid single room supplement
Single room accommodation on an organised tour costs up to twenty five per cent more than double room occupation, so it would save money to find a room-mate to share, or to enquire if the tour company can find someone to share with.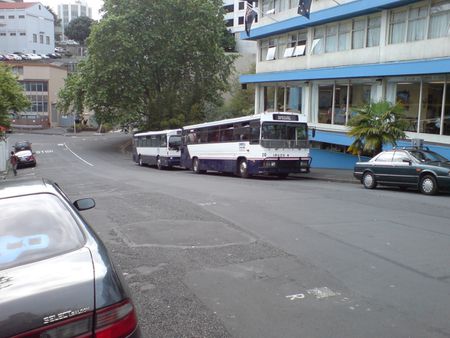 Outside the International YHA hostel in Auckland
Last minute room booking
Accommodation in New Zealand includes hotels which reduce their prices rather than have a room stand empty. Research the main hotel chains through their internet sites or through city tourist information agencies if in New Zealand to find their special rates.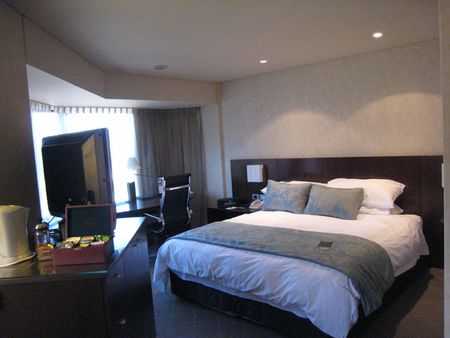 Wellington Hotel