June 8 2011
4
08
/

06
/

June
/

2011
08:53
All passengers arriving at Australian ports have to pass through immigration. The Department of Immigration and Citizenship applies Australia's complex visa regime. Bio security is supervised at each point of immigration by the Australian Quarantine and Inspection Service.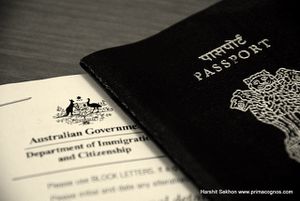 Have the correct travel documents
If you are not an Australian and New Zealand citizen, you need documents for immigration. These are:
(1) a valid passport or equivalent travel document

(2) a valid visa to enter Australia

(3) a completed and signed Incoming Passenger Card, which is obtained on the boat or plane
You may be refused entry to Australia without any one of these documents.
How to apply for your visa
Visas must be obtained before starting your journey to Australia. Certain types of visa require a fee.
Online tourist visa application

EU and some other passport holders qualify for e-visas by applying online. This ETA visa is free and the acceptance process should take 24 hours or less.
What visa category do I need?

For long-stay or immigration visas, you can use the online application wizard at Immi.gov.au to find out which visa you need, and what fees apply. View ImmiTV on YouTube tutorials for an overview.
Incoming Passenger Card
Answer all points and sign the card. It will be checked at least three times before you and your luggage emerge from the Arrivals area. It asks eleven customs and bio security questions. If in doubt, say 'yes' because you will usually be OK to go through. Say 'no' and get caught, you can be deported.
(1) Medicines and drugs you are carrying

(2) Alcohol and cigarettes

(3) Duty free goods worth more than $900 AUD*

(4) Sales samples

(5) Cash over $10,000 AUD*
(6) Any food you are carrying, including dried or uncooked

(7) wooden articles, any plant material in any condition

(8) Animals, parts of animals, collectors samples, etc.

(9) Soil, anything with soil attached, including bicycle tires and trainer shoes

(10) Declare if you have visited a farm or forest in the last 30 days

(11) If you were in certain countries in the last 6 days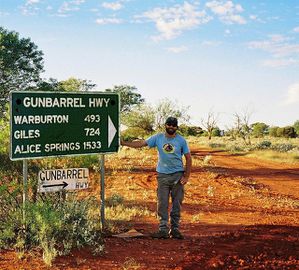 Want to work in Australia?
Register your interest in immigrating to Australia online, listing your skills, for which Australian employers may sponsor you.
The Work and Holiday one-year visa for young people aged 18-30 costs $235 AUD*.
Immigrant visa charges total over $6000 AUD*, but a sponsored applicant may have these paid by the prospective employer.
Apply for Australian citizenship
If you move to Australia, you can apply for permanent residency after about eighteen months. Australian citizenship requires four years as a permanent resident. Assistance with applying for citizenship is given at Citizenship.gov.au.
*amounts as at 06.06.2011