November 11 2011
6
11
/

11
/

November
/

2011
07:17
Australia welcomes migrants from all parts of the world, and offers a diverse range of designations to encourage a continuing stream of applications. Working it all out can seem complicated, so here are a few hints and tips to get you started.
Working in Australia

The Department of Immigration and Citizenship apply Australia's visa regulations. Register your interest in migrating to Australia online, at Immi.gov.au, listing your skills, for which Australian employers may sponsor your visa.
Conditions controlling immigration include age, (migrants usually have to be under 45), skillset, and ability to afford the cost of visas and relocation. Applications from people of all races and ethnic origins are welcomed.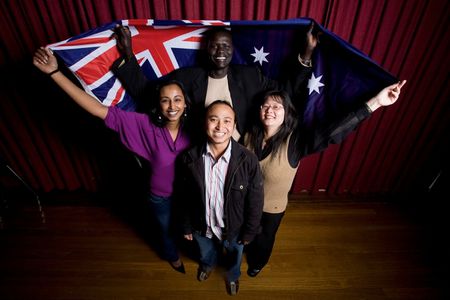 Migration into Australia is sometimes controlled according to the state of the Australian economy, but is governed more by skill shortages registered by state and national governments, and certain professional organisations. Police, doctors, and applicants with nursing and IT skills are particularly welcome.
UK assistance with migration
In the UK, provision is made for introductory talks and courses at Australia House in regular rounds of recruitment, continuing a tradition begun in the last century of encouraging Brits or 'poms' to transfer their skills and training into the Australian economy. Pomsinoz.com is an ex-pat web community for UK migrants to Australia, offering advice on the application process.

Migration

Agencies
There are different grades and conditions of migrant visas for long-term stay and work in Australia, and the need for additional visas for spouse and children will complicate the application process. Sometimes, a specialist may assist in gaining the necessary visa and permissions. Visabureau.com, for instance, has useful information on immigration to Australia.

An experienced Registered Migration Agent can help for a fee if your visa application is not straightforward. One is Migrationexpert.com.au, while Migratetoaustralia.co.uk has offices near Australia House in London, useful in case of being refused on personal application. Browsing their web pages can provide information and they can also provide legal advice if necessary.

Immigration visas
Immigrant visa charges to Australia total over $6000 AUD (as of 2011) payable in instalments at different stages in the process. A sponsored applicant may have these fees paid by the prospective employer. This visa bestows residency status after about eighteen months, on further application.
General Skilled Migration visa applications may take some time to come through, because governed by legislation. Skill shortage candidates may gain permanent or temporary visas quite quickly. Good luck with your application!